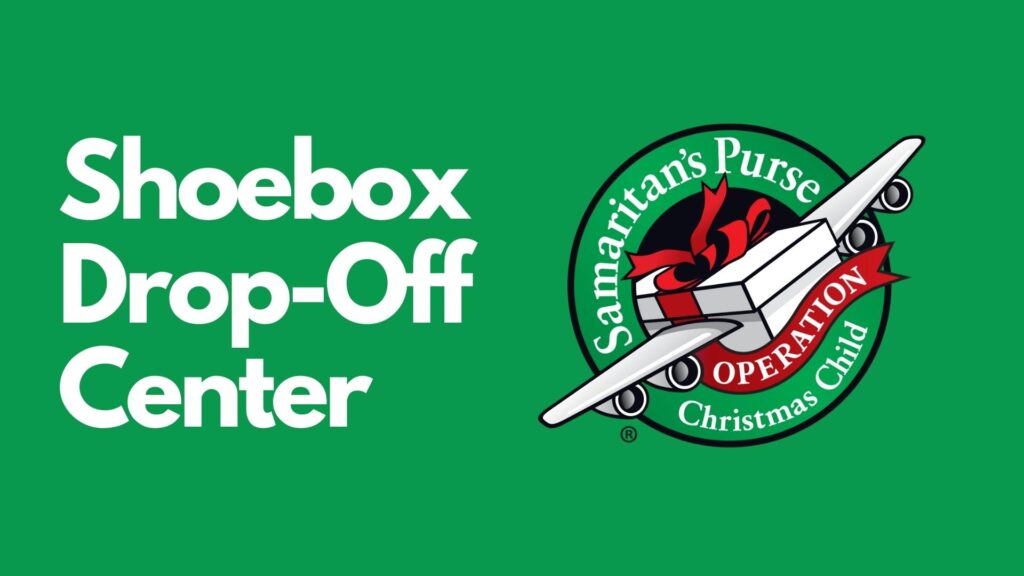 For several years, First Baptist Sweetwater (FBS) has seen the value of involving ourselves in collecting filled shoeboxes for Operation Christmas Child (www.samaritanspurse.org). Through Operation Christmas Child we get to share in worldwide ministry to others in more than 170 countries who are less fortunate than we are. Operation Christmas Child has reached over 209 million children since it started in 1993. As a Drop-Off Center, we collected 3,618 shoeboxes last year. You can bring your filled shoeboxes to our location during the following designated times. You can order your shoebox supplies now at www.samaritanspurse.org/OCC.
We will be receiving filled shoeboxes on the following dates
November 13-17 (Monday – Friday) – 4 p.m. – 7 p.m.
November 18 (Saturday) – 1 p.m. – 4 p.m.
November 19 (Sunday) – 4 p.m. – 7 p.m.
November 20 (Monday) – 9 a.m. – 3 p.m.
If you are bringing in a large number of shoeboxes, please call the church office to make arrangements so that we can be prepared when you arrive. If you have any questions, please feel free to call the church and leave a message at 407-862-3893.
You can also e-mail directly before the collection week at
beckywade1231@hotmail.com
.
Please reference OCC or
shoeboxes
.
We will return your call or your e-mail as soon as possible.
Thank you for being a part of this worldwide outreach and ministry!