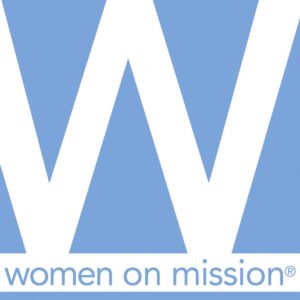 WOMEN ON MISSION
Tuesdays | 9:30am | South Campus Fellowship Hall
For more in
formation, contact Jan Moran @
757.784.8377
Update September 2020 – Women on Mission plan to resume their weekly schedule on January 12, 2021.
Because of COVID-19, our Christmas in July Toy Collection has been altered. No Christmas trees, no homemade Christmas ornaments BUT please feel free to bring a toy gift (ideas listed below) for Loaves 'n Fishes. Collection dates are Sunday, September 27 and Sunday, October 4. Please drop off your gifts before worship in the Coffee Connection area of the church foyers or bring it by the church office during regular business hours. Thank you for supporting Loaves 'n Fishes again this year. They really appreciate it!
TOYS: Lego sets, UNO, SkipBo, Phase 10, Mastermind, Jewelry making kits, Art kits, Barbie, Barbie clothes, Tea set, Play-Doh, family board games, ethic baby dolls. NO STUFFED ANIMALS.