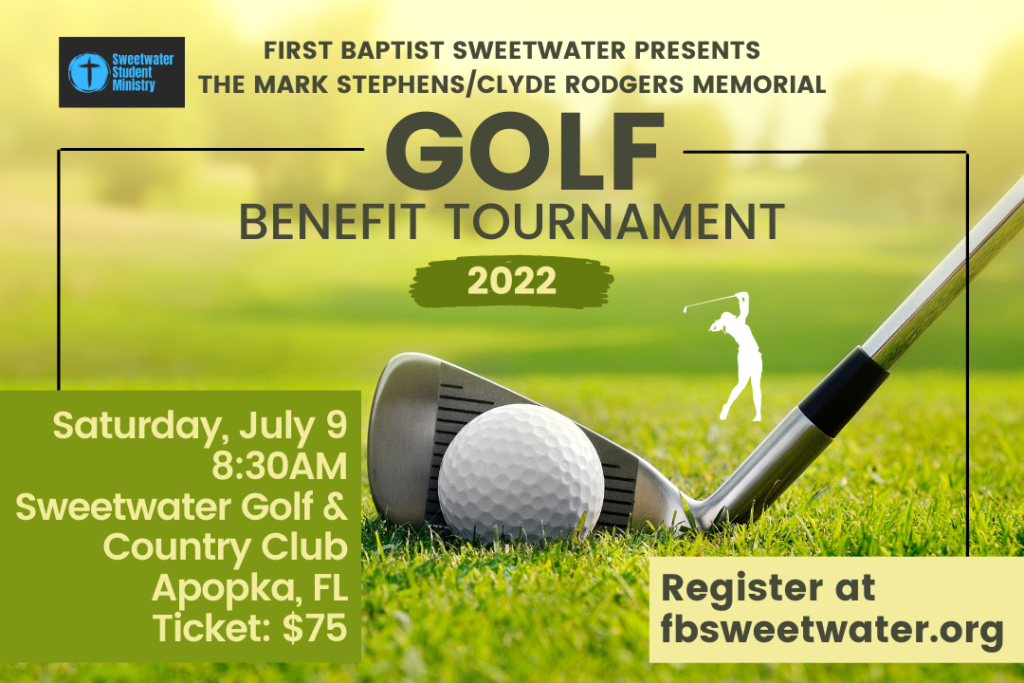 Registration opens soon! If you prefer to register via phone or in person,
then please call (407.862.3893) or come by the church office to sign up.
Your registration cost covers golf and a catered lunch at the FBS Fellowship Hall.
There will be great prizes and interesting advantages to purchase while playing.
Check back for rules and prizes soon!