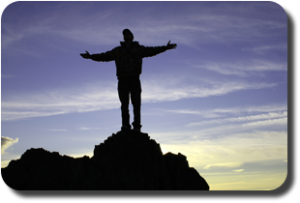 PointMAN
PointMAN is one of our ministries designed to strengthen families by strengthening men, dads, and husbands. We meet each Wednesday night at 6:30 PM in A118. Remember, PointMAN is only for men who aspire to build more successful, well balanced, and healthy Christian relationships. If you are interested, sign up by contacting the church office. Ken Adams facilitates this group.
PointMAN resumes Wed, Jan 24. We will be studying the book, Whisper: How To Hear the Voice of God, by Mark Batterson.
The Men's Prayer Breakfast is scheduled for the 3rd Saturday of each month (except July) from 7:00 – 8:30 AM on the South Campus in the Fellowship Hall. Please join us for this time of fellowship together. For more information, please contact Nick Elkins through the church office.
The annual Men's Steak Dinner occurs around the third Thursday of August and features an excellent steak and potato dinner followed by a featured speaker who addresses subjects of interest to men. It is open to all men of the congregation, their sons and their invited guests.