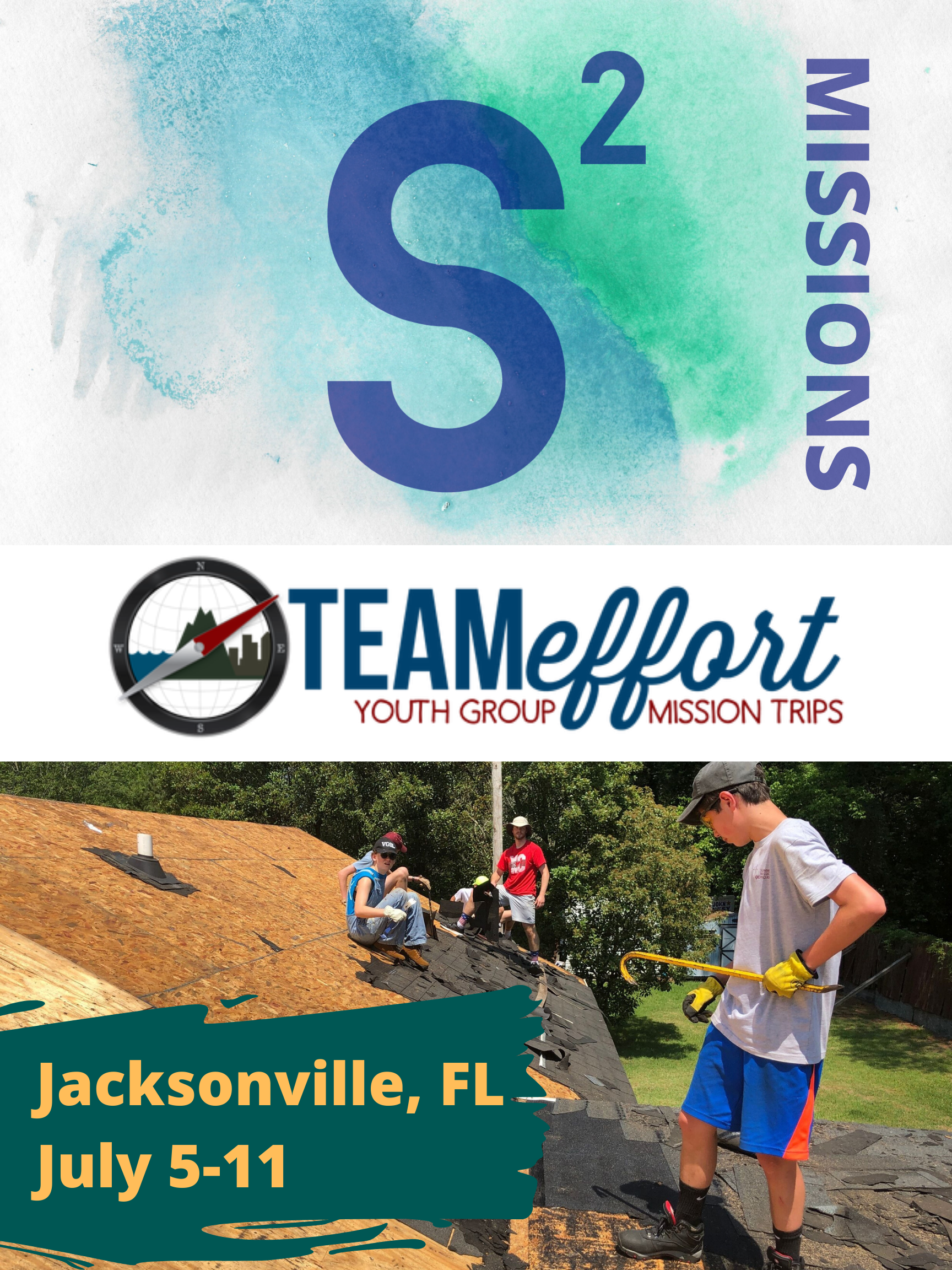 S2 MISSION TRIP
JULY 5-11
JACKSONVILLE, FLORIDA
COST: $330
$50 NON-REFUNDABLE DEPOSIT DUE BY APRIL 22
*Earlybird Special: Pay in full by May 1 and get $25 off!
**Sibling Discount: $50 off for 2nd sibling and beyond for multi-student families

Payment Schedule:
By April 22 $50 Deposit Due
(non-refundable)
By May 27 Final Balance Due
(PAY HERE)


Mission trips are are huge part of faith development for students. Serving with our partner, TeamEffort, will enable us to make a deep impact on communities in the Jacksonville area which continue to recover from major storm flooding two years ago. Check out all of the links below as you consider spending a week working hard, worshiping together, and shining the light of Christ!
– Pastor Eric
Click on the files below for all the info on the mission trip:

Jacksonville Camp Information
Packing-List-Schedule
CODE-OF-CONDUCT-2020
Permission-Slip-Release-Liability

DEPARTURE: Sunday, 7/5 after morning worship
RETURN: Either 7/10 or 7/11 (team will choose)
NOTE: We will explore St. Augustine on our way home.