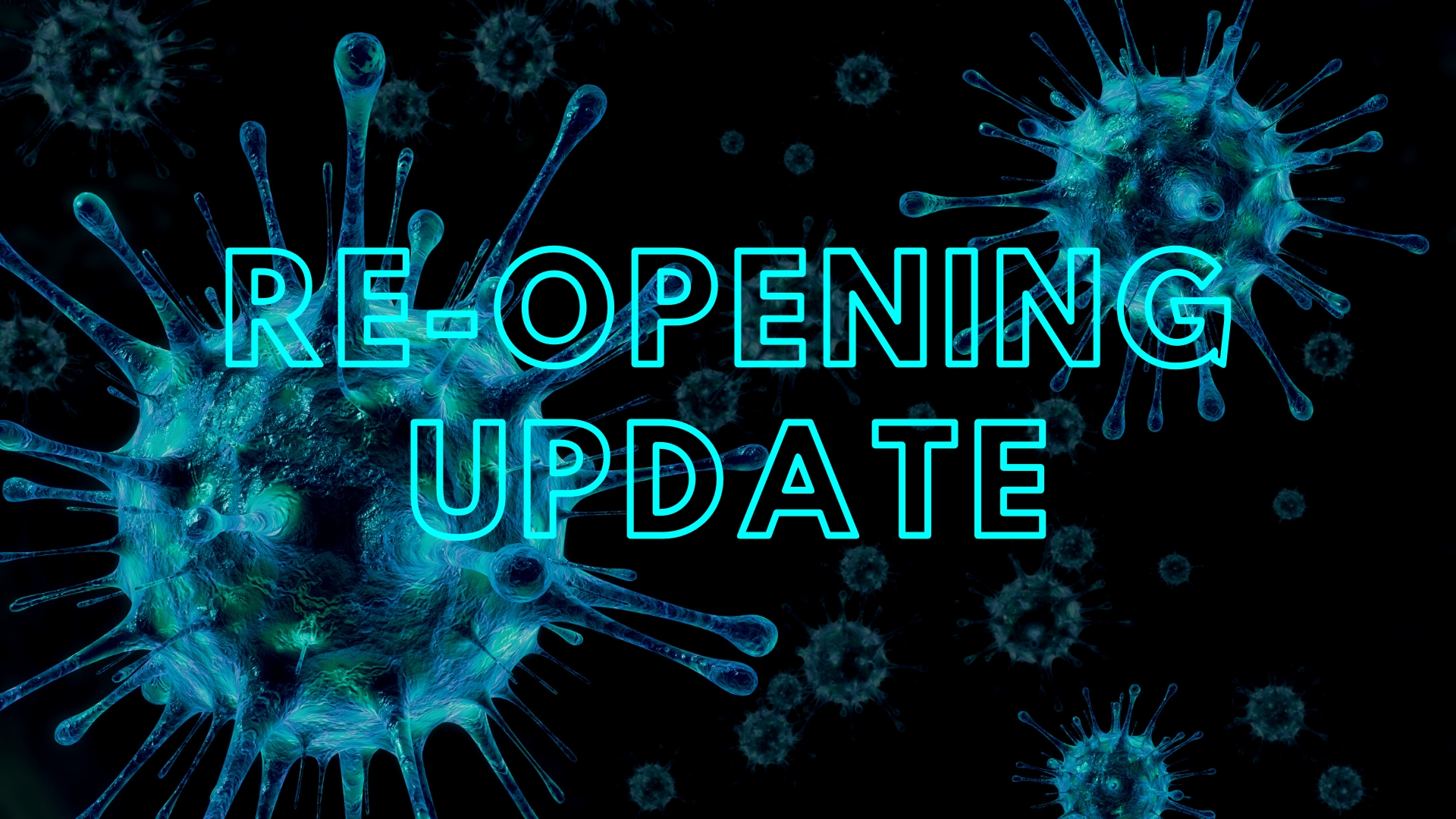 Here are the two main items we must emphasize to graciously cooperate with our county's leadership:
1. Everyone on the premises must wear masks inside and outside the building except when sitting as a household in a 6′ socially distanced "bubble." Our seating has clearly marked boundaries.
2. Masks are not required on stage for speakers or praise band singers, provided that proper social distancing is observed on stage.
PHASE TWO IS HERE!
First Baptist Sweetwater on-site worship is at 10:30AM Sundays! AND, now that we are in Phase Two, Sweetwater Kids (babies – 3rd grade) is also open in our newly renovated Children's Buidling at 10:30AM every Sunday too! At this time, Sunday School will continue to meet through Zoom and other digital avenues.

For the main service, friendly ushers will happily help individuals and families find available socially distanced seating areas where they will sit as households. Families/households are asked to sit together, and NOT sit with members of other households. We welcome your ENTIRE family to come worship sit and together! Parents of small children need not be concerned about being "too loud" or "disruptive," as we at Sweetwater gladly welcome children of all ages regardless of whether your children participate in Sweetwater Kids Worship OR sit with you in service!
We will do our very best to observe social distancing at all times. From the limited entry points which face Wekiva Springs Road, on through the foyer, and then throughout the worship center seating areas, we will seek to maintain a six foot distance between families and individuals. Features such as temperature checks, complimentary masks, and extra cleaning of restrooms and other surfaces will be in place. All of our volunteers will be temperature checked and wear masks.
We will not be passing offering baskets or handing out paper bulletins. Instead, the offering will be received at the exit doors. Bulletins with announcements and other information may be accessed on this website through your smartphone or other device.
Phase Two Reopening includes Wednesday night children's and student ministries. Wednesday AWANA and Sweetwater Student Worship is open weekly now! Doors open at 6:00PM with ministries happening 6:30PM-8:00PM. Social distancing guidelines will be observed. Below is a graphic for what our student ministry will be doing to maintain a safe environment. Our children's ministry has implemented an extensive safety system as well.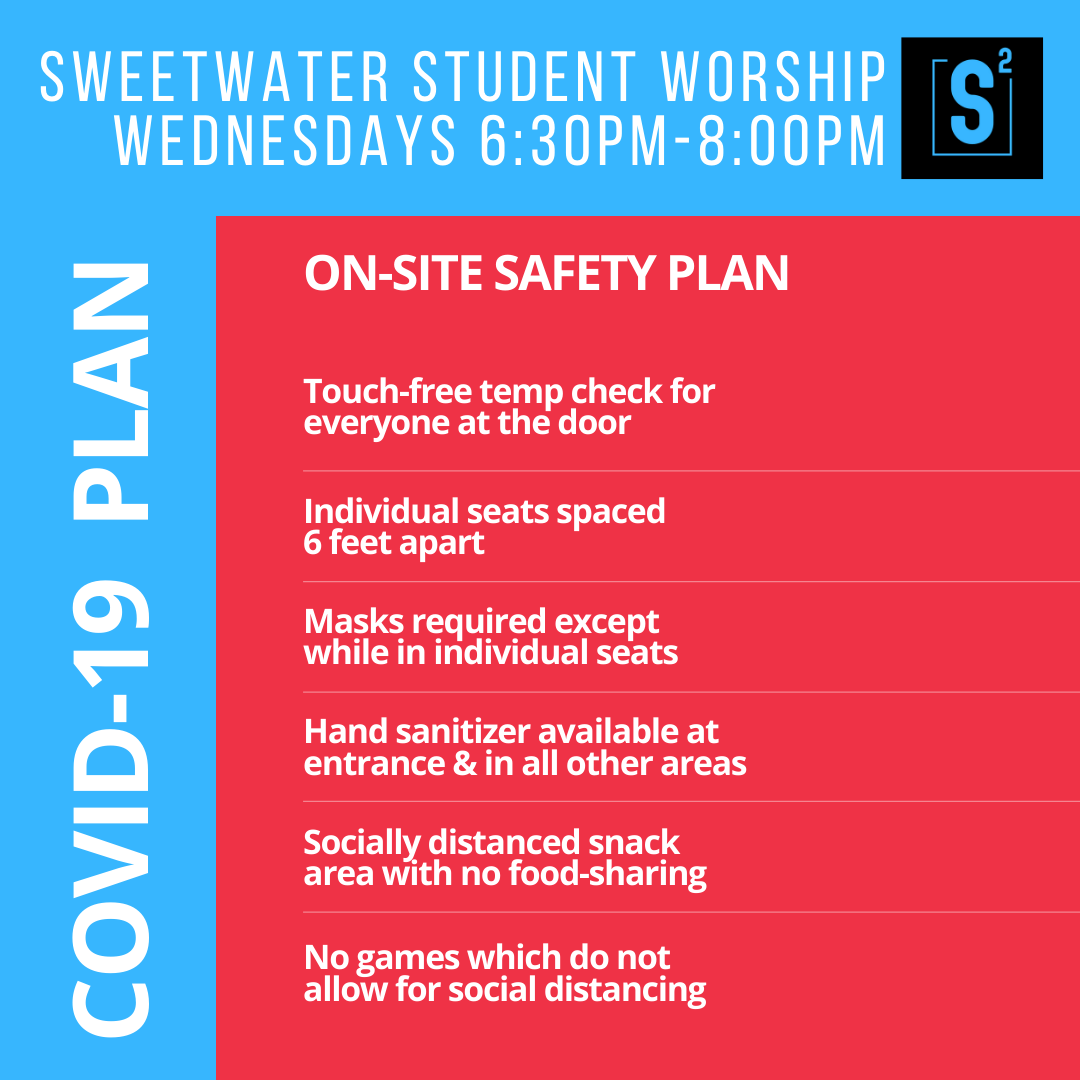 Anyone with underlying health issues and/or anyone considered "high risk" should stay at home and continue to worship with us online, as we will continue to offer online worship options.