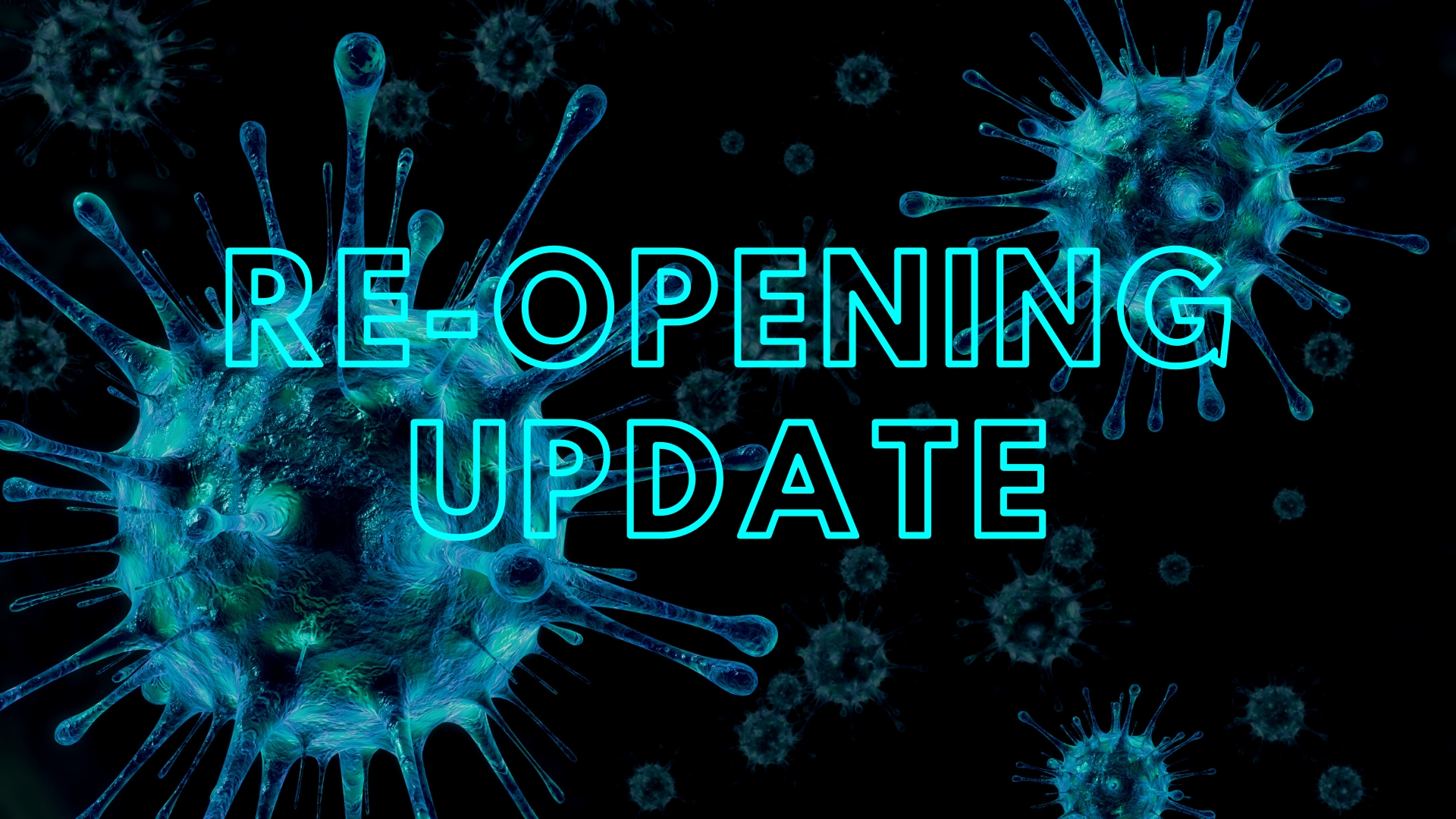 REVISED JULY 1, 2020

DUE TO THE RECENT SPIKE IN COVID-19 CASES, SEMINOLE COUNTY HAS MANDATED THAT MASKS BE WORN AT ALL TIMES. HERE IS WHAT THAT MEANS FOR OUR WORSHIP SERVICES:
1. Everyone on the premises must wear masks inside and outside the building except when sitting as a household in a 6′ socially distanced "bubble." Our seating has clearly marked boundaries.
2. Masks are not required on stage for speakers or praise band singers, provided that proper social distancing is observed on stage.

First Baptist Sweetwater's Phase One Reopening is June 28th at 10:30AM. There will be no childcare or Kingdom Kids. Families are expected to sit together. Phase One is corporate worship-only at 10:30AM each Sunday. Sunday School and all other ministries will continue to meet through Zoom and other digital avenues throughout Phase One.

Parents of small children need not be concerned about being "too loud" or "disruptive," as we at Sweetwater gladly welcome children of all ages to our Phase One Re-Opening family worship time at 10:30AM each Sunday! Friendly ushers will happily guide individuals and families to available socially distanced seating areas. We welcome your ENTIRE family to come worship together! And, when Phase Two Re-Opening arrives in the future, we will welcome children, youth, and adults to all of of ministries which are specifically geared for specific age groups too!
We will do our very best to observe social distancing at all times. From the limited entry points which face Wekiva Springs Road, on through the foyer, and then throughout the worship center seating areas, we will seek to maintain a six foot distance between families and individuals. Features such as temperature checks, complimentary masks, and extra cleaning of restrooms and other surfaces will be in place. All of our volunteers will be temperature checked and wear masks.
We will not be passing offering baskets or handing out paper bulletins. Instead, the offering will be received at the exit doors. Bulletins with announcements and other information may be accessed on this website through your smartphone or other device.
The Phase Two Reopening plan will be as diligently crafted as Phase One. Check back for an announcement later this summer about the start date and details for Phase Two.
Anyone with underlying health issues and/or anyone considered "high risk" should stay at home and continue to worship with us online, as we will continue to offer online worship options.