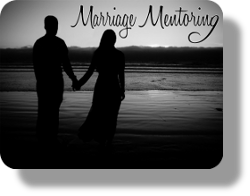 Marriage Mentoring
Looking for a way to take your relationship to the next level?
Our marriage mentoring program can help you explore ways you can better understand your mate as you walk beside another committed couple through our 6-8 week mentoring process. Couples meet with their mentors one night a week in their home for this life changing ministry. To request more information click here or contact the church office.
A course is periodically offered on Sunday afternoons or Wednesday evenings. The material helps couples brush up on basic elements and challenges in living out the married life. For information about the next class offered, please contact the church office.