Note: The retreat is full to overnight guests. Saturday Day Trippers are still welcome to sign up.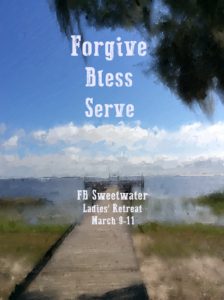 .

Appreciate a rural conference center that provides a comfortable and peaceful lakeside environment so guests can relax amidst beautiful surroundings.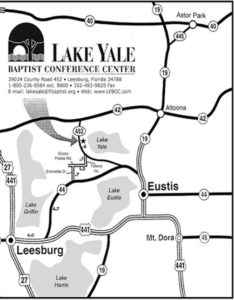 Retreat Speaker
Sandy McRaney is the wife of an amazing minister, mom of three extraordinary adult daughters and "Meg" to three "adorables" (grandchildren). After accepting Jesus as her Savior at six years of age, Sandy has spent the last 47 years in pursuit of becoming more like Christ. Some days she makes progress toward that goal and other days she realizes how much she still needs grace when faced with difficult situations and challenges. Her straight-forward (and humorous) folksy style lends itself to putting her audience at ease while communicating solid Biblical truths. While majoring in political science, as well as having taught high school, Sandy is a self-taught decorator who immensely enjoys re-purposing found and thrifted items while rearranging her home (and others') over and over again.
Cost: $160 per person in standard motel room, double occupancy. Cost includes:
2 night's stay

4 buffet meals in dining room (salad bar, ice cream & dessert bar included)

Saturday onsite recreational activities

Retr

eat Materials